DMS2016
The Twenty Second International Conference on Distributed Multimedia Systems
Grand Hotel Salerno, Salerno, Italy
November 25 to 26, 2016
Sponsored by
KSI Research, Knowledge Systems Institute Graduate School and Datonix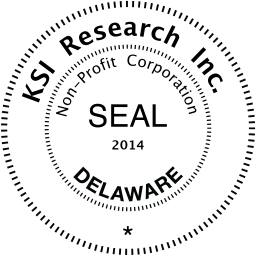 Technical Program
(All activities will take place at the Leucosya Conference Room in Grand Hotel Salerno)
November 24 Thursday
| | |
| --- | --- |
| 7:00pm - 8:00pm | Registration |
November 25 Friday
8:00am - 8:30am

Registration

8:30am - 8:40am

Welcome (Giuseppe Polese, ShiKuo Chang)

8:40am - 9:30am

Keynote by Gianluigi Riccio,
Is Data Preparation the next Big Data disruption?

(Chair: Giuseppe Polese)

9:30am - 10:00am

Coffee Break (All authors)

10:00am - 12:00pm

Session DMS-1

Algorithms for Multimedia (Chair: Paolo Buono)

DMS-14 Wei Lu, Yong Yang, Weiwei Xing, Liqiang Wang and Xiaoping Che

A Novel Priority-based Deadlock Detection and Resolution Algorithm for Mobile Agent Systems

DMS-24 Bushra Anjum and Chaman Sabharwal

An Entropy based Product Ranking Algorithm using Reviews and Q&A Data

DMS-19S Weiwei Xing, Ke Jin and Peng Bao
Novel Group Detection and Analysis Method Based on Automatic and Fast Density Clustering (S)

DMS-31S Alfredo Cuzzocrea, Enzo Mumolo, Giorgio Mario Grasso and Gianni Vercelli

An Innovative CUDA-aware Approximation Algorithm for Two-Dimensional Dynamic Programming and Its Application to Computer Vision (S)




12:00pm - 2pm

Lunch Break (All authors)

2pm - 3:30pm

Session VLC-1 Visualization for Graphs and Maps (Chair: Gennaro Costagliola)

VLC-26 Jennifer Leopold, Chaman Sabharwal and Nathan Eloe

VisCFSM: Visual, Constraint-Based, Frequent Subgraph Mining

VLC-15S Robert Laurini, Sylvie Servigne and Franck Favetta

An Introduction to Geographic Rules (S)

VLC-22S Zina Bouattou, Robert Laurini and Hafida Belbachir

Automatic Generation of an Interactive, Real time, Web-based Maps from Sensor-based Geographic Databases (S)




3:30pm - 4:00pm

Coffee Break (All authors)

4:00pm - 5:15pm

Session VLC-2 Visual Tools for Programming (Chair: Robert Laurini)

VLC-35 Gennaro Costagliola, Mattia De Rosa, Andrew Fish, Vittorio Fuccella, Rafiq Saleh and Sarah Swartwood

A toolkit for knot diagram sketching, encoding and re-generation

VLC-27S Nathan Eloe, Denise Case and Jennifer Leopold

VeCVL: A Visual Language for Version Control (S)

VLC-43S Omokolade Hunpatin, Casey O'Hare, Ryan Thomas and Dennis Brylow

A Browser-based IDE for the MUzECS Platform (S)




5:15pm - 7:00pm

Session DMS-2 Context Awareness and User Centered Approaches (Chair: Chaman Sabharwal)

DM-49 Shikuo Chang

Social Network Models for the TDR System

DMS-34 Giuseppe Desolda, Carmelo Ardito, Maristella Matera and Maria Francesca Costabile

Distributing the User Interface Logics along Actionable Components: the EFESTO Approach

DMS-16S Xiaomin Yu, Weibin Liu and Weiwei Xing

Efficient Unsupervised Behavioral Segmentation of Human Motion Capture Data (S)

DMS-20S Yibin Jiang, Tiansi Dong, Armin B. Cremers and Joachim Köhler

Towards a Dialogue System Supporting Automatic Event Identification (S) (video)




7:30pm - 9:00pm

Banquet Dinner (authors with regular registration only)
November 26 Saturday
8:00am - 8:30am

Registration

8:30am - 9:30am

Keynote by Ferdinando Gorga,

The universities as greatness generators, the companies as technology generators - how the technological innovation affects the future of students and companies

(Chair: Paolo Maresca)

9:30am - 10:00am

Coffee Break (All authors)

10:00am - 11:15am

Session DET-1 Smarter University and Big Data (Chair: Nathan Eloe)

DET-42 Paolo Maresca and Andrea Molinari

Is e-learning ready for big data? And how big data would be useful to e-learning ?

DET-18S Mauro Coccoli and Gianni Vercelli

A Tool for the Semantic Analysis and Recommendation of videos in e-learning (S)

DET-23S Mauro Coccoli, Paolo Maresca and Lidia Stanganelli

Teaching Computer Programming Through Hands-on Labs on Cognitive Computing (S)

11:15am - 12:00pm

Session DMS-3 Multimedia and Cultural Heritage (Chair: Francesco Colace)

VLSS-1Flora Amato, Vincenzo Moscato, Antonio Picariello and Giancarlo Sperlì

Recommender Systems and Social Networks: an application in Cultural Heritage

DMS-33 Francesco Colace, Mario Casillo, Saverio Lemma and Marco Lombardi

A Context-Aware Approach for a Collaborative, Pervasive and Adaptive Digital Storytelling

12:00pm - 2pm

Lunch Break

2pm - 3:30pm

Session DET-2 (Chair: Maria Francesca Costabile)

DET-28 Enrica Pesare, Teresa Roselli and Veronica Rossano

Visualizing student engagement in e-learning environment

DET-36 Denise M. Case, Nathan W. Eloe and Jennifer L. Leopold

Scaffolding Version Control into the Computer Science Curriculum

DET-45 Rita Francese, Carmine Gravino, Michele Risi, Giuseppe Scanniello and Genoveffa Tortora

Supporting Mobile Development Project-Based learning by Software Project and Product Measures

3:30pm - 4:00pm

Coffee Break (All authors)

4:00pm - 5:00pm

Session DMS-4 Intelligent Transportation Systems (Chair: Weibin Liu)

DMS-ITS-47 Yanfang Yang and Yong Qin

Parameter Calibration Method of Microscopic Traffic Flow Simulation Models based on Orthogonal Genetic Algorithm

DMS-ITS-46S Xuejun Zhao, Yong Qin, Dandan Wang, Zhipeng Wang and Limin Jia

Research on Performance Degradation Assessment Method of Train Rolling Bearings under incomplete data (S)

DMS-ITS-48S Zhengyu Xie, Yong Qin and Li Wang

Temporal-Based Risk Forecasting Approach for Key Areas on Surveillance Sensor Networks of High-Speed Railway Transport Hub (S)

5:00pm - 6:45pm

Session DMS-5 Smart Computing (Chair: Alfredo Cuzzocrea)

DMS-17 Daniela Fogli, Matteo Peroni and Claudia Stefini

Smart Home Control through Unwitting Trigger-Action Programming

DMS-21 Paolo Nesi, Pierfrancesco Bellini and Daniele Cenni

AP Positioning for Estimating People Flow as Origin Destination Matrix for Smart Cities

DMS-30 Mehdi Ghayoumi, Arvind Bansal and Maha Thafar

Towards Formal Multimodal Analysis of Emotions for Affective Computing

DMS-40S Paolo Buono

A Web App for Path Visualization and Analysis in Logistics (S)

6:45pm - 7:00pm

Closing Ceremony (Giuseppe Polese, ShiKuo Chang)
Notes:
* (R) indicates a regular paper. (S) indicates a short paper. (P) indicates a poster and (D) a demo, which is not a refereed paper.
* Regular paper has twenty-five minutes for presentation and short paper has twenty minutes for presentation, followed by a few minutes for Q&A.
* If a session needs more time for presentation and Q&A, the session chair can extend the session a few more minutes and shorten the ensuing break.
* The meanings of color codes are as shown below:
| | | | | | | | | | |
| --- | --- | --- | --- | --- | --- | --- | --- | --- | --- |
| | Registration | | Welcome/Keynote | | DET | | DMS | | VLC |